Saxon Infantry Enlisted EingentumsHelm "Pickelhaube"
EM/NCO helmet difficult to upgrade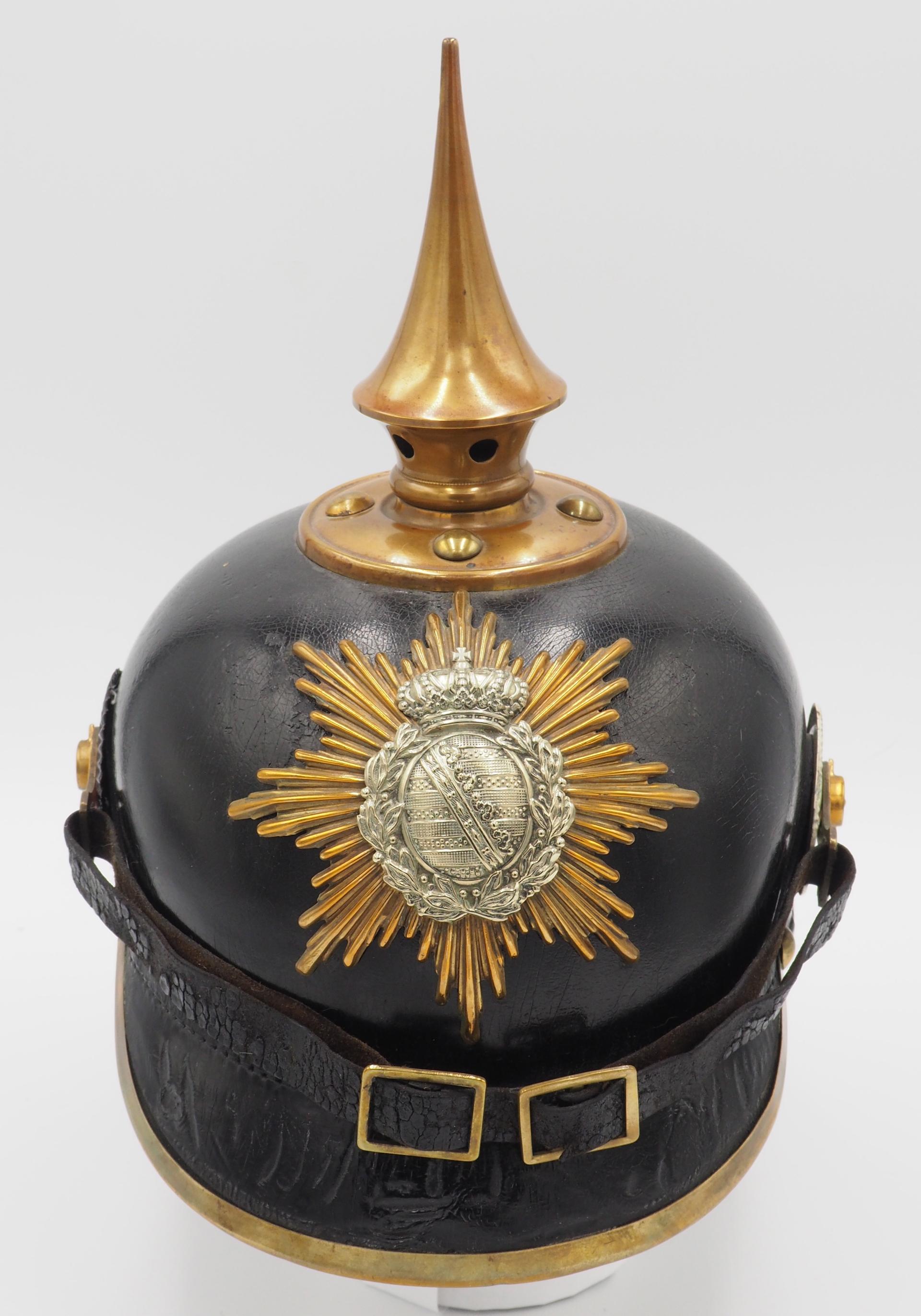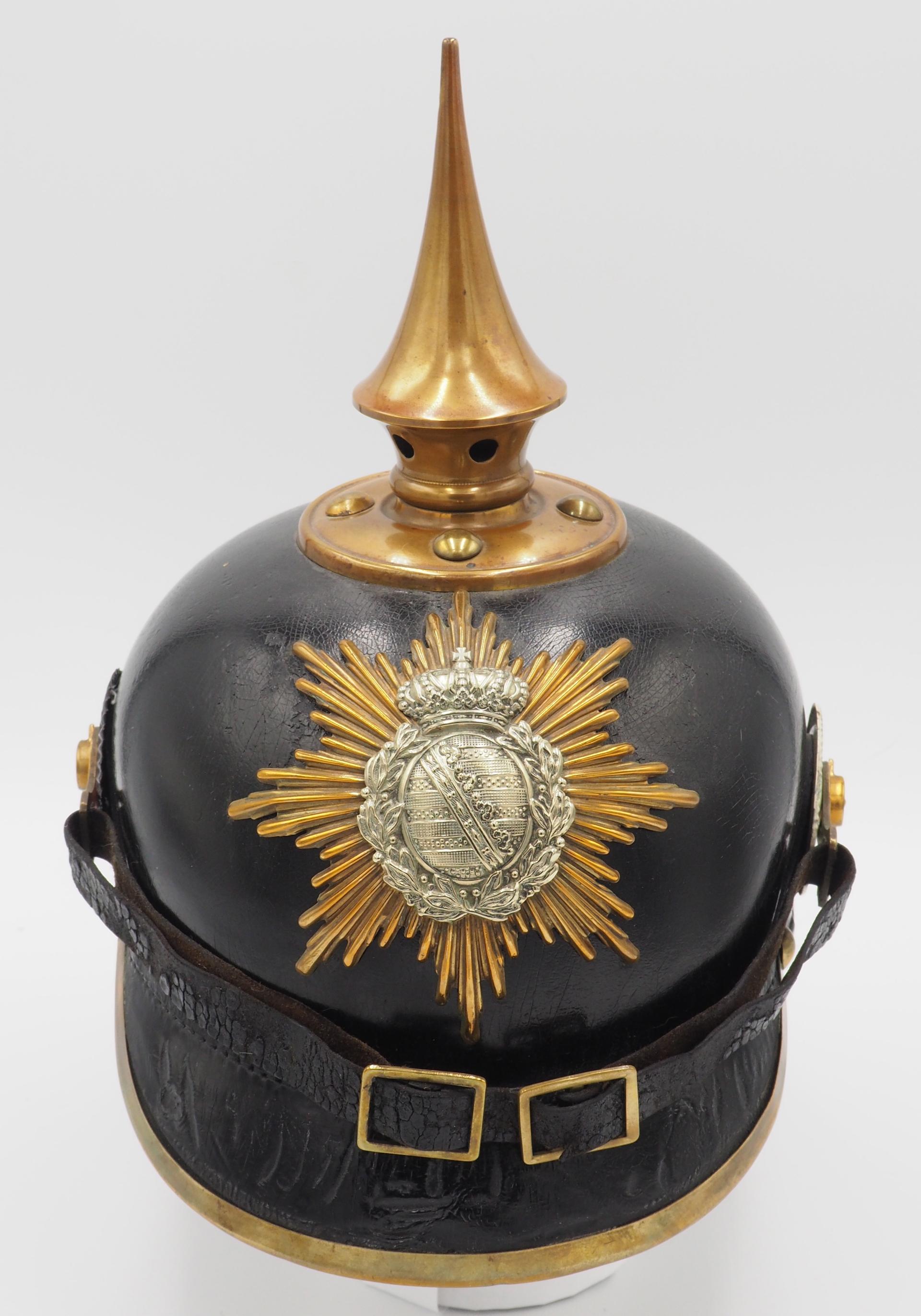 Royal Saxon Infantry Eigentum (custom made) Enlisted Man Model 1895.Fine black lacquered leather helmet body with beautiful brass trim. Helmet body has perfect form and firm stitching. Exterior lacquer is in near mint condition with minor age "spidering" to finish. No extra holes in helmet body. Standard Enlisted style leather black dyed leather liner in excellent shape but 2 of the tab ends are torn. Inner visors are natural color. No regimental or issue marks detected.
Front plate is the Saxon finely detailed brass star and silver Saxon center device. Front plate held to helmet body with leather wedges inside helmet. The trim including base/spike are custom purchase quality. Brass brads at base of helmet. Spike top is not removable. Original leather chinstrap on M91 side lugs. Special non-serrated Saxon and Reichs EM style cockades. This helmet is 100% original and untouched. Great WWI era Saxon EM/NCO helmet difficult to upgrade.
Ref.Head738
Overall condition Near mint
State / Country Saxon