Prussian 7th Uhlan or 3rd Dragoon Res. Officers Frontplate - RARE
One of the Rarest Plates.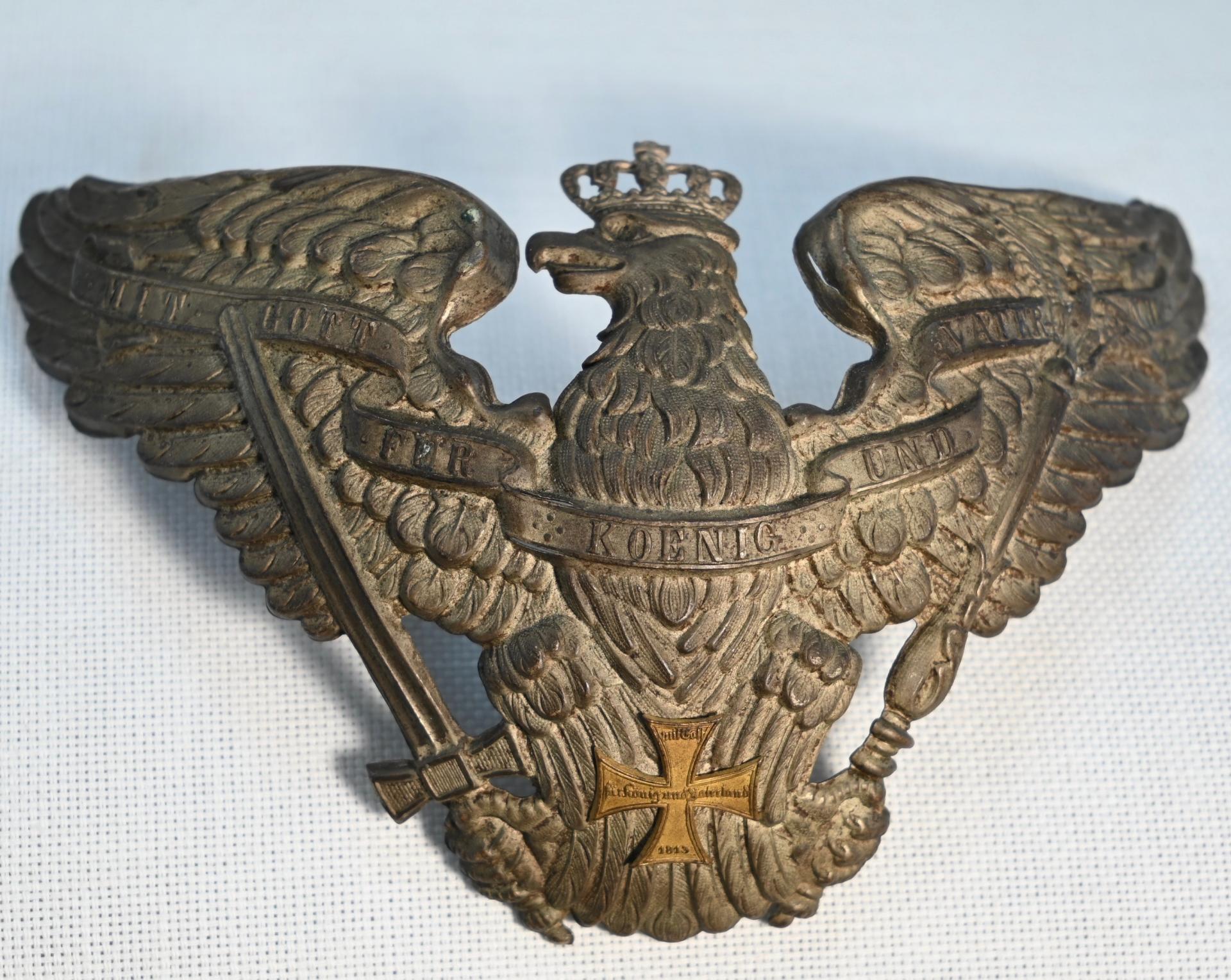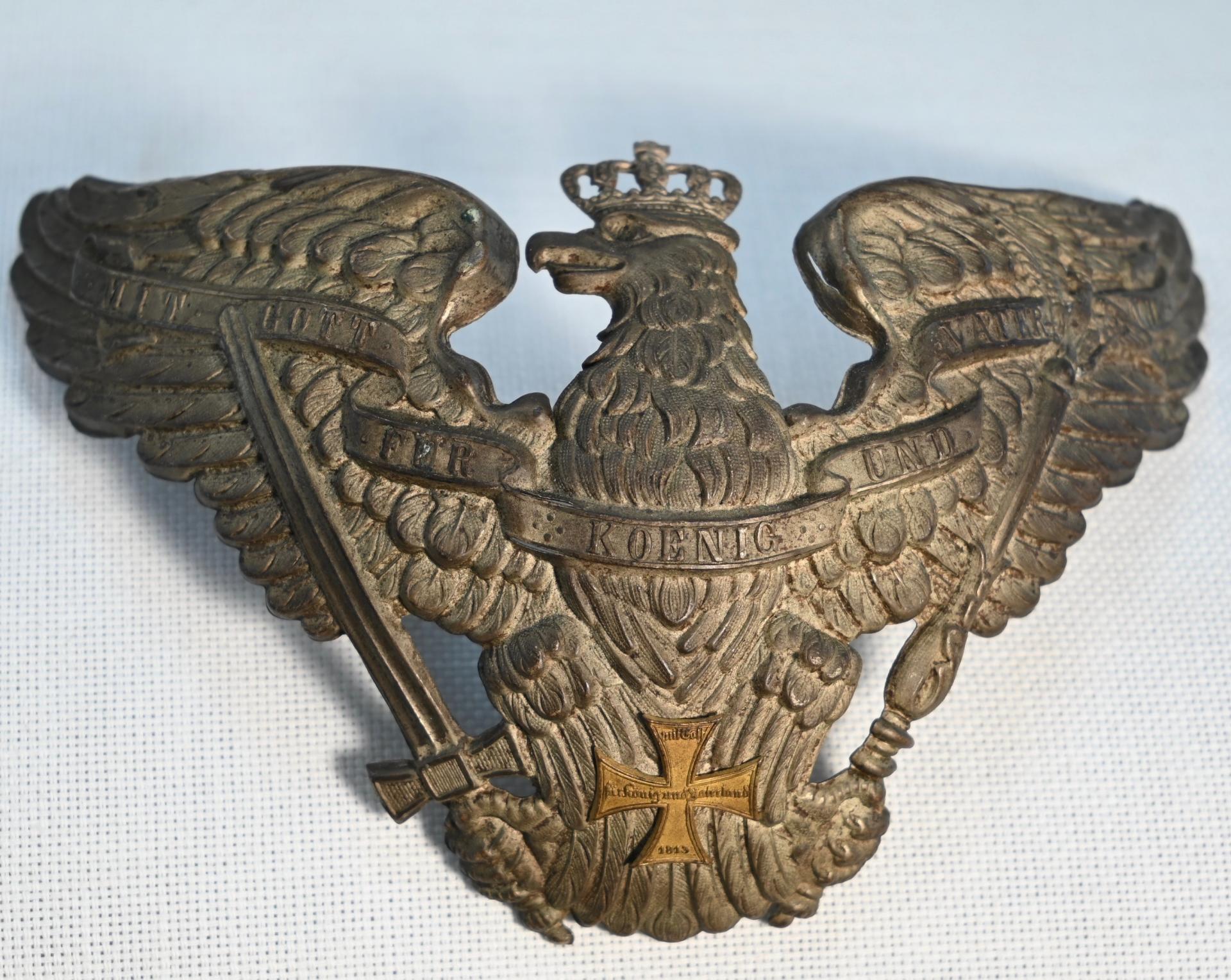 Silver Prussian Reserve Officer frontplate for the 3rd Dragoon Regiment called the Grenadier zu Pferde Regiment (after 1897) or the 7th Prussian Uhlan Regiment after 1913). This is one of the rarest Officer plates of Imperial German Army. The frontplate is described in the AKO as "Silvered Prussian Guard Eagle without star" and differs from the standard Grenadier Eagle. This plate differs from the standard Grenadier Eagle as it has a squared hand guard on the sword and an eagle on the top of the Royal scepter (see photos). To copy this front plate we have seen fakers silver plated Prussian Grenadier Officer plate to put on Grenadier Regiment zu Pferde helmets. This plate was recently found in a European Collection and is 100% original. For the advanced or discriminating Imperial Collector.
Ref.Parts168FR
Overall condition Excellent
State / Country Prussian