Prussian Beamte/Customs Officer Pickelhaube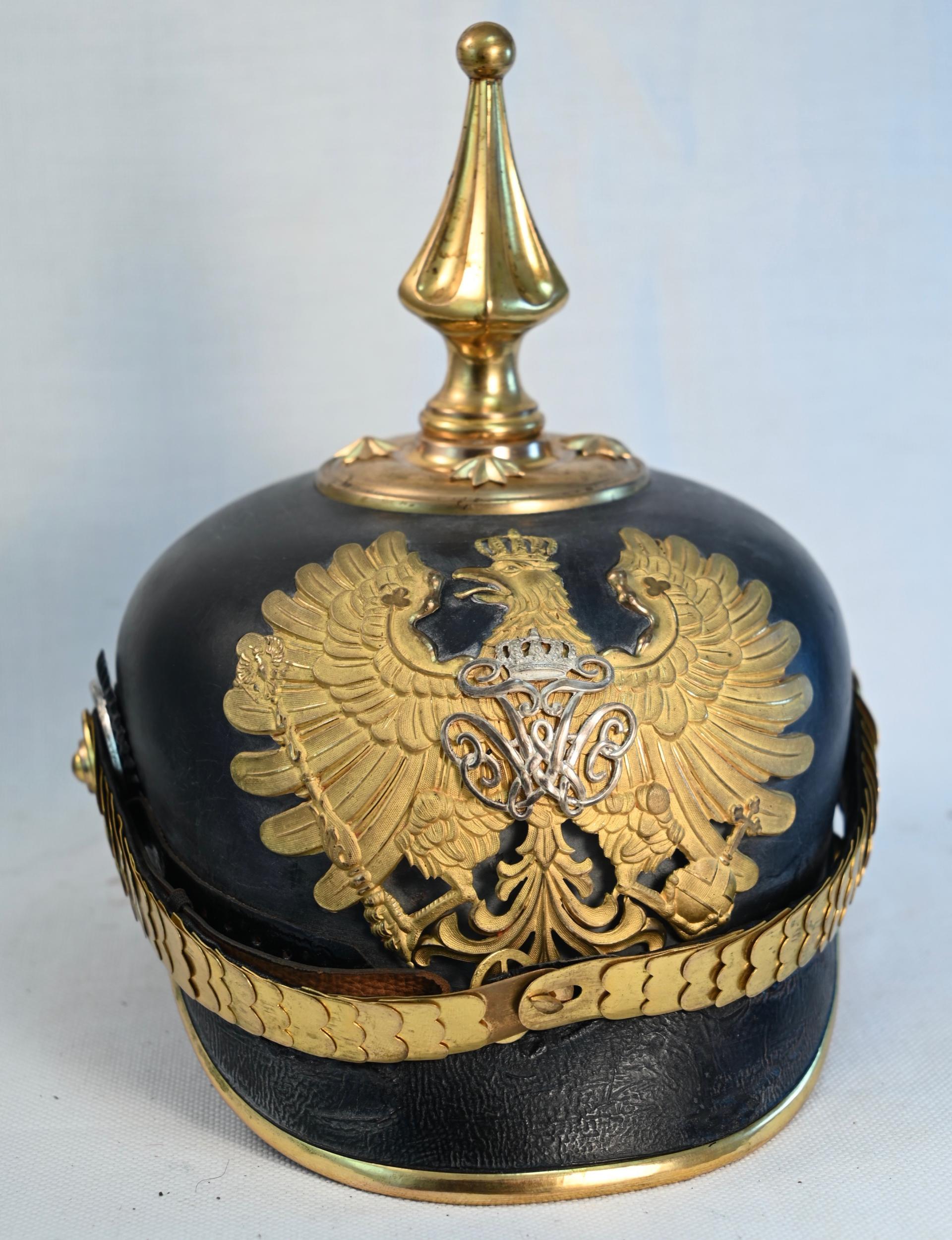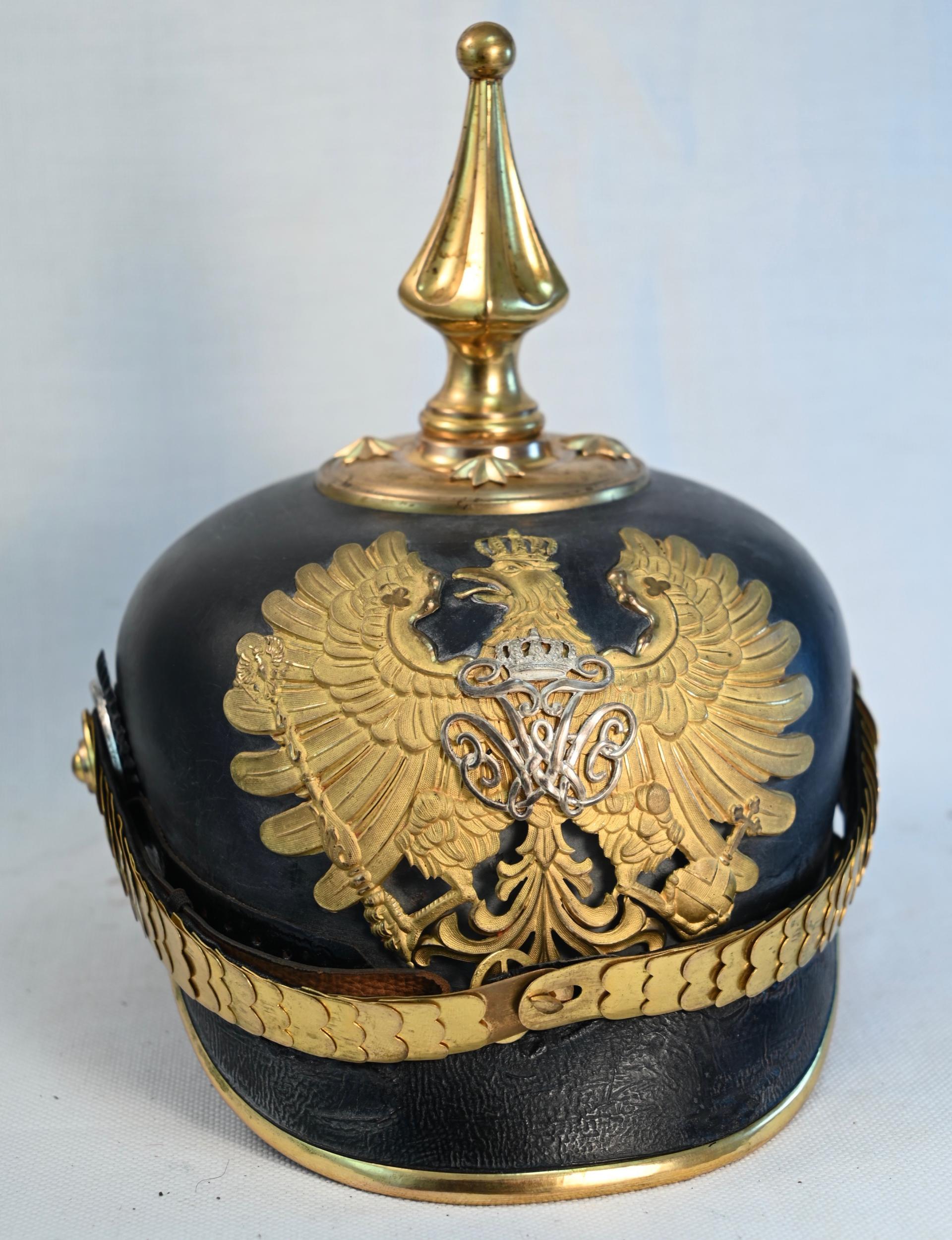 Black lacquered Leather body in about Mint shape and condition. Fire Gilt Frosted Trim. Round spike base maintained by Officers stars. Fluted typical Beamte Spike top. The Frontplate is the Gilt Beamte Prussian "Reichs Adler" with a silver crowned cypher in its center. No extra holes. Beautiful set of flat chinscales mounted with rosettes and the Prussian Officers Cockade on the right side of the helmet.
The Inside has the green and red lined visors for Officers with a stone mint calfskin and Beige silk liner. Absolutely untouched and uncleaned.
Ref.Head610
Overall condition Mint
State / Country Prussian