Lot of "10" German WW1 Iron Crosses 2nd Class
Note that this lot can be split in half. See details.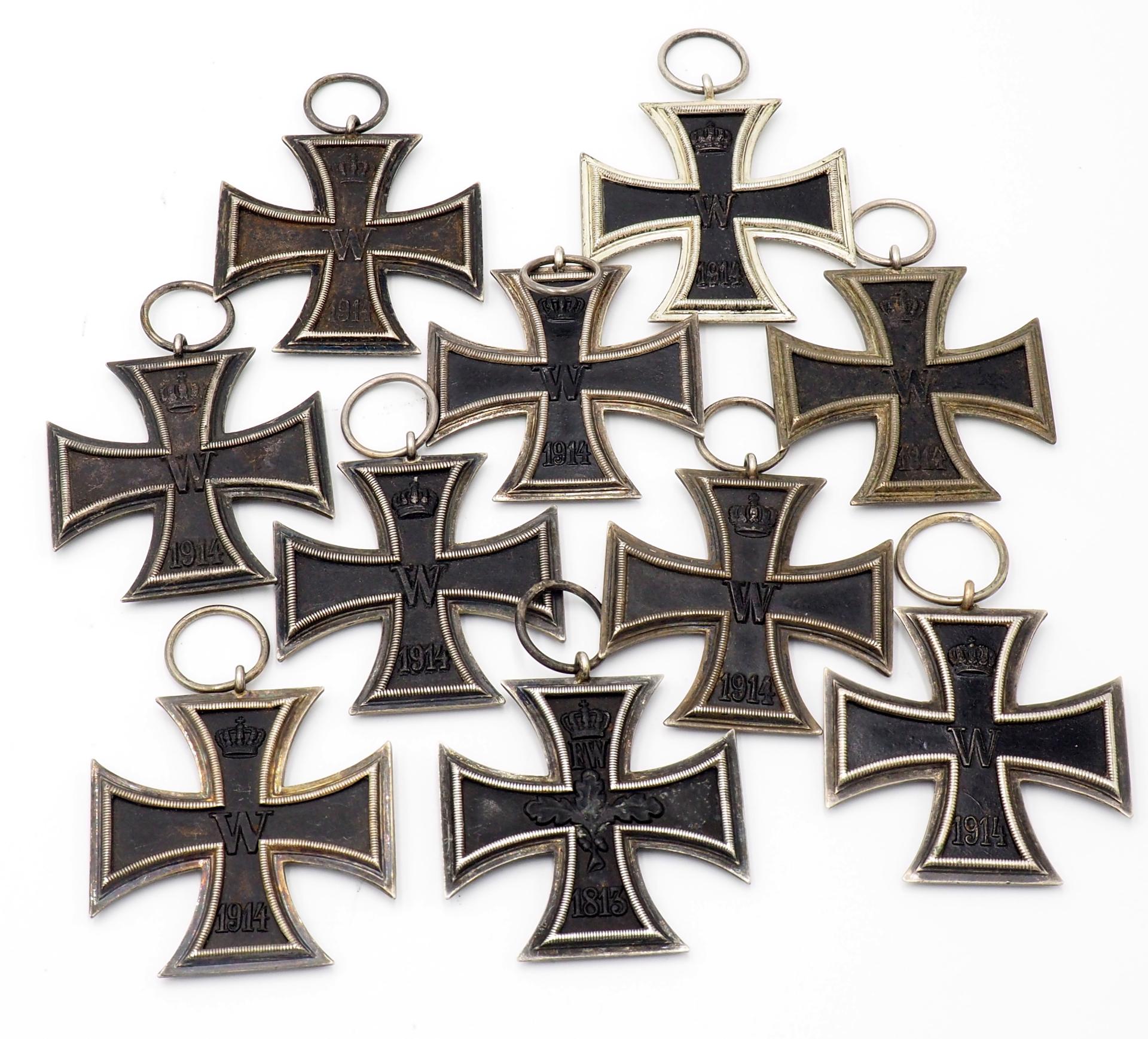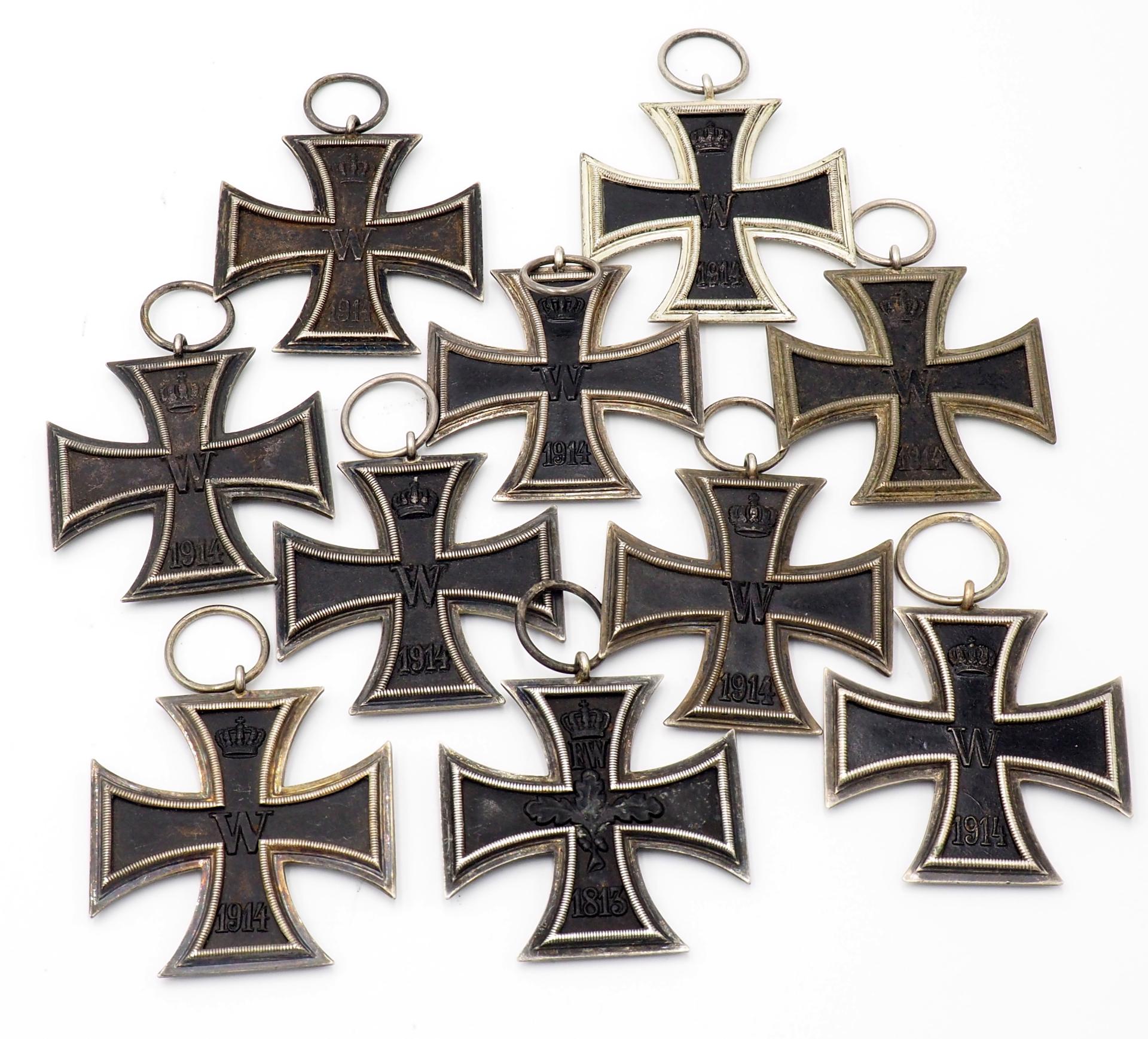 Age of Kings is offering groups of WWI 2nd Class Iron Crosses. We have a fellow collector living in Germany who has collected EK's for many years. He is offering them in groups of 5 for $375 or 10 for $700. All Iron Crosses are not marked but are guaranteed original. Contact us about shipping cost or splitting this lot into "5" items instead of "10".
Ref.Misc48US
Overall condition Near mint
State / Country Prussian