Baden 20th Dragoon Enlisted cap / Mütze
Nice and Unique. 100% Original to period.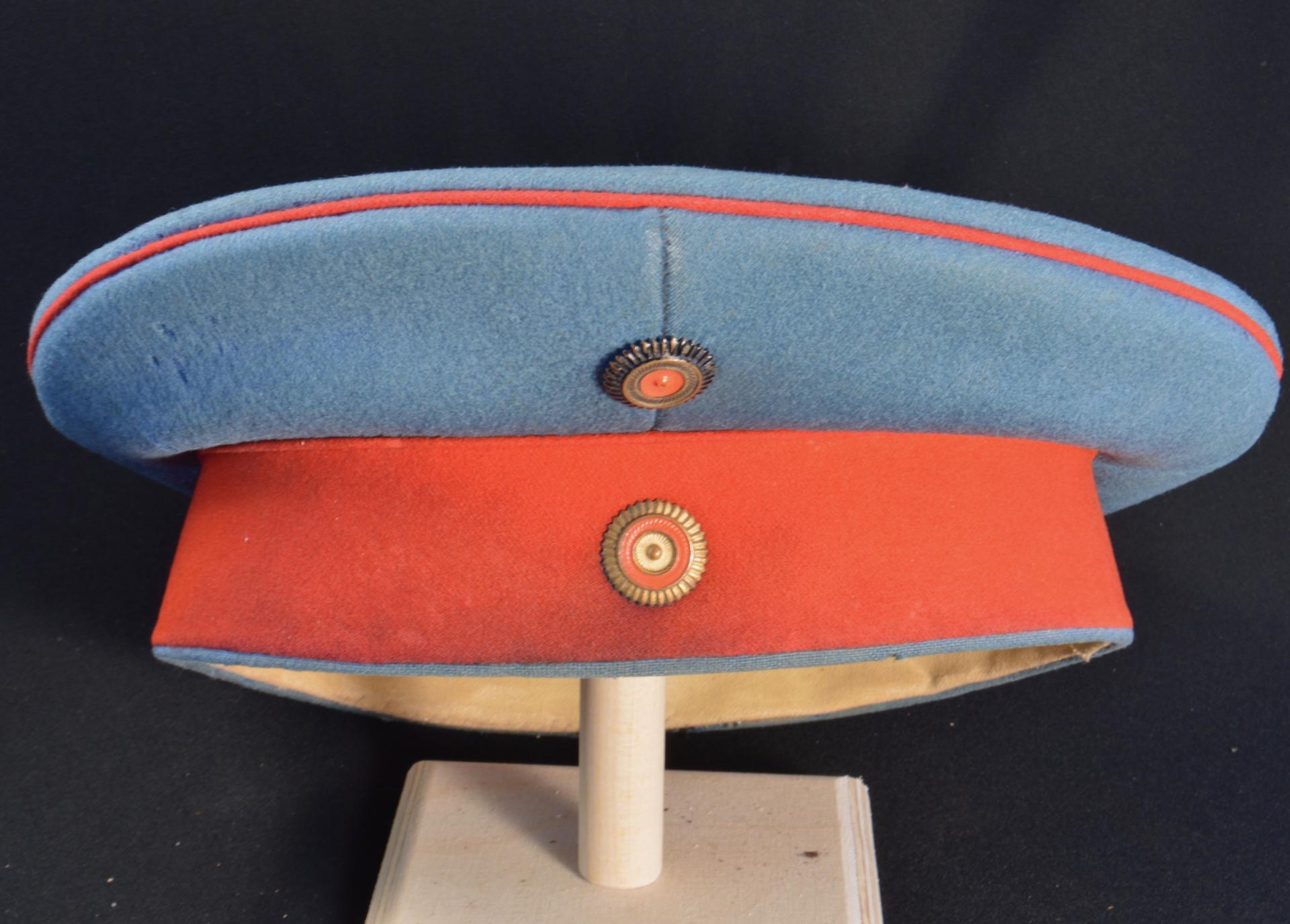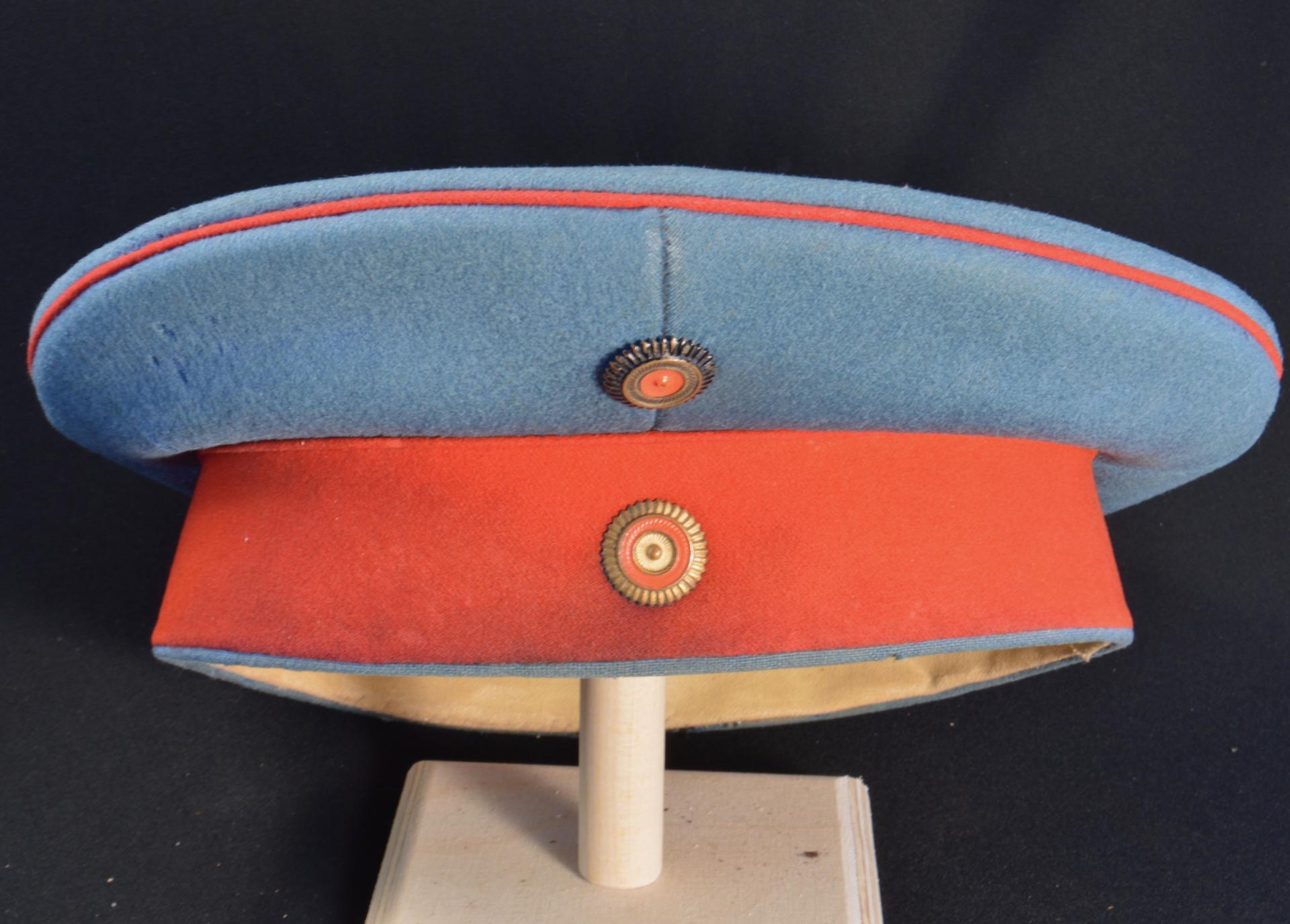 Excellent original pre-war "Mütze" for a "Dragoner" of the 20th Baden Regiment stationned in Karlsruhe. Cornflower Blue cloth with Ponceau Red badeau and piping. Reichs and Baden NCO style Cockades. Inside cloth ling in excellent condition. Light tan leather sweat band. Some very minor moth nips as can be seen on pictures. Nice and unique Mütze.
Ref.Head426
Overall condition Excellent
State / Country Baden