French Model 1892 Ersatz type or WW1 type Holster
Nice and crisp Holster for the French Ordnance Revolver of the model 1892. This pattern used mainly in the WW1 period as lighter manufacture as the standard model. Arsenal stamp. Missing one leather attachment in the back. See pictures.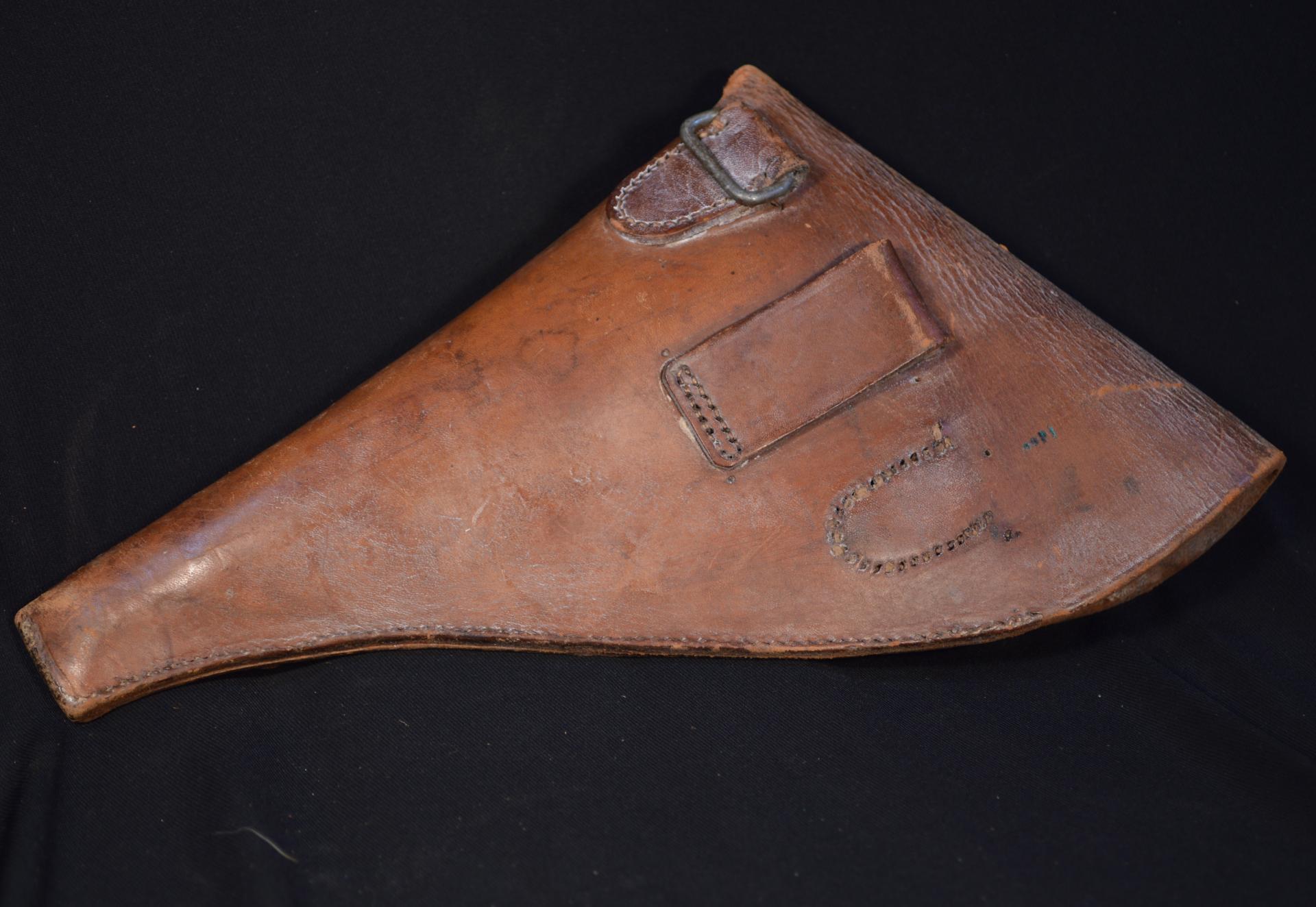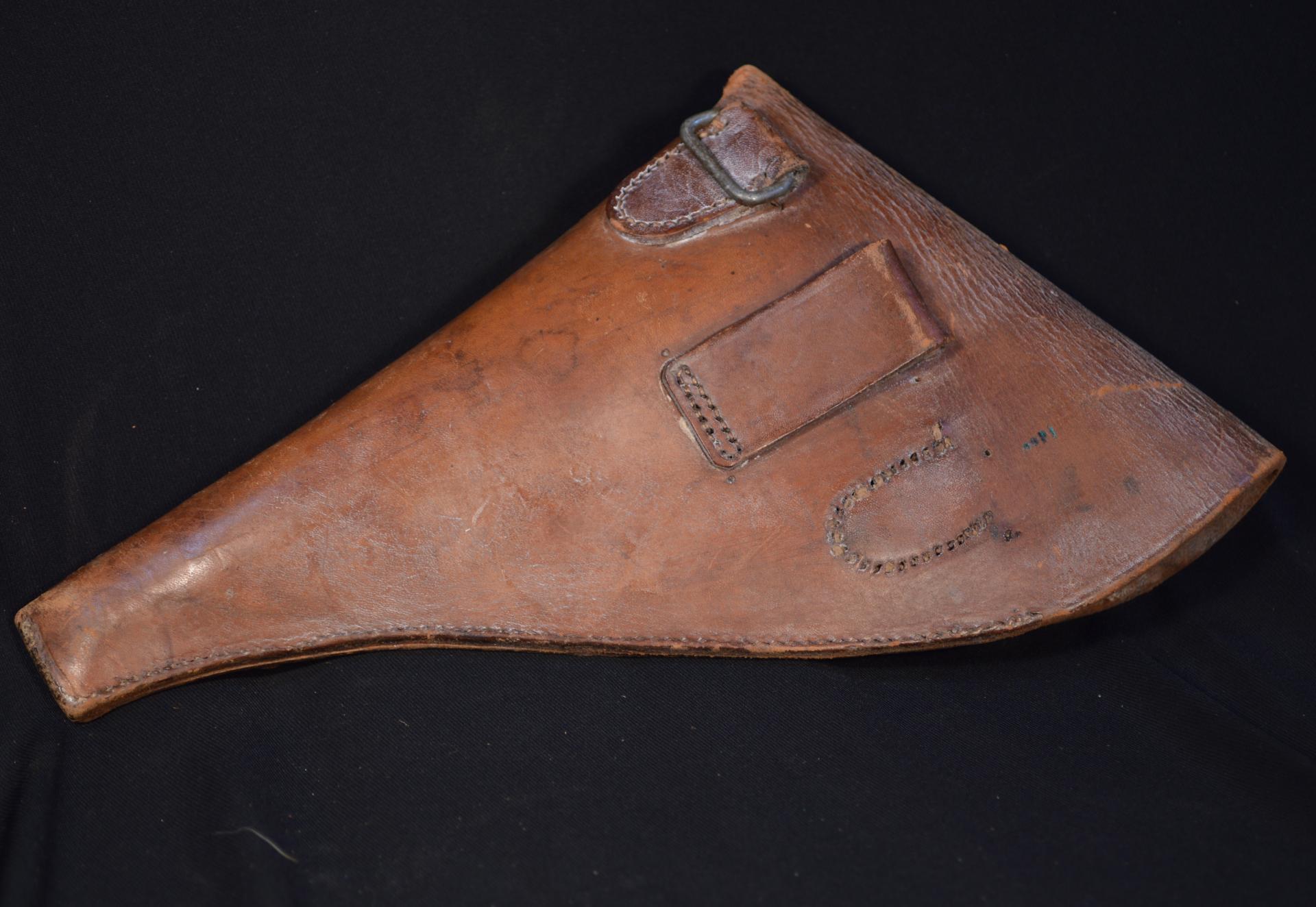 Guaranteed 100% Original.
Ref.Misc7FR
Overall condition Good
State / Country French